Description
LATEST ARCHITECTURE DDR4-2400 MEMORY SUPPORT
Get the best possible performance out of your notebook with support of the advanced DDR4-2400 memory, achieving over 32GB/s in reading speed and 36GB/s in writing. With over 40% faster performance than previous generations DDR3-1600, DDR4-2400 is the new laptop standard to take your extreme gaming experience to the next level.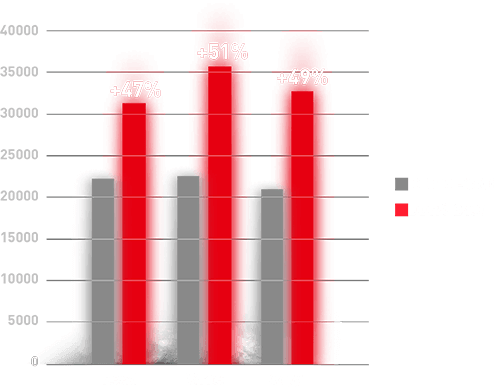 DYNAMIC TEMPERATURE / PERFORMANCE BALANCING
The exclusive MSI "SHIFT" technology pushes system to the extreme while minimizing noise and temperature. Switch between different profiles either push your system to the extreme or in the pursuit of longer battery life. Easily activate it by pressing the FN + F7 hotkey combo, or via the Dragon Center.
COOLER BOOST 4 ENHANCED COOLING DESIGN FOR HIGHER POWER GAMING
Heat is the most original element on earth. It's pure physics that more energy will generate more heat. Cooling is therefore a knotty task to tackle with. MSI exclusive Cooler Boost 4 technology creates dual thermal modules internally by allocating dedicated heat pipes for GPU and CPU. One click on the fan boost button, a total of 6 heat pipes and dual fans actively and effectively push heat out of the system, making the cooling design the highest level of its kind.
*The fan boost button is available only on certain models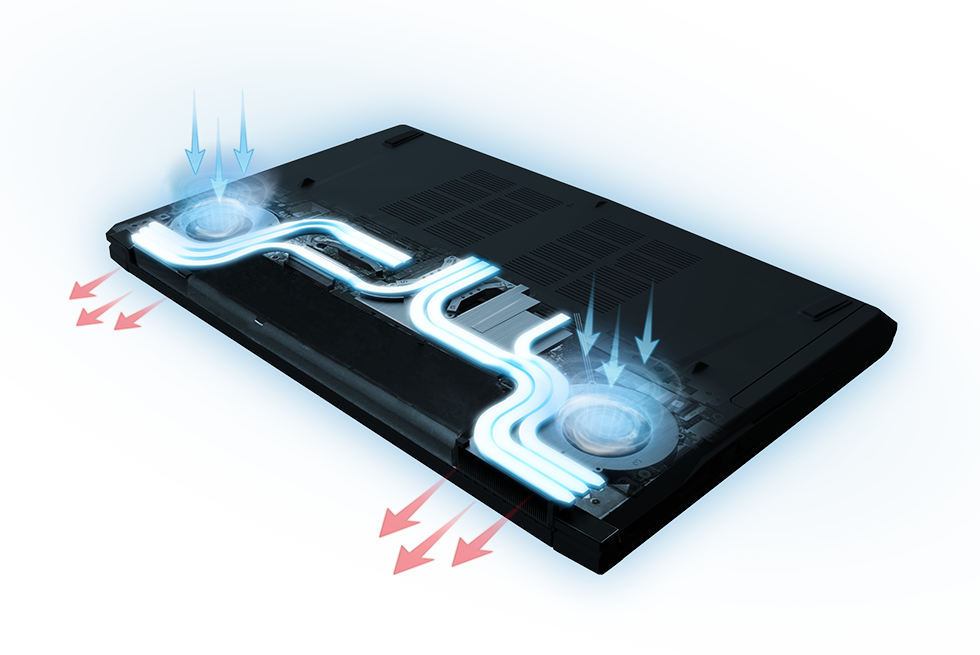 FASTER, SMALLER AND MORE CONVENIENT USB TYPE-C INTERFACE
The USB3.0 Type-C SuperSpeed transfer mode supports up to 5Gbps transfer speed, 10X faster than the standard USB 2.0. Its compact port-design with reversible plug. The USB3.0 is backwards compatible with USB 2.0.

NAHIMIC THE 3D SOUND EXPERT IN GAMING
Live the most incredible and immersive 3D sound experience with Nahimic, highly acclaimed by gaming communities across the world. It offers high definition sound technology that boosts the audio and voice performance of your gaming computer. Get lost in the immersive 7.1 virtual surround sound over your standard audio equipment! Nahimic recreates all of the depth and spatiality of sound on a classic stereo system like your headsets or your external/internal PC speakers. With 2017 Nahimic 2+ release brings even more customizations like the audio profile creation or more fine tuning options for the Sound Tracker, and that for only one goal: being the ultimate weapon for the gamers.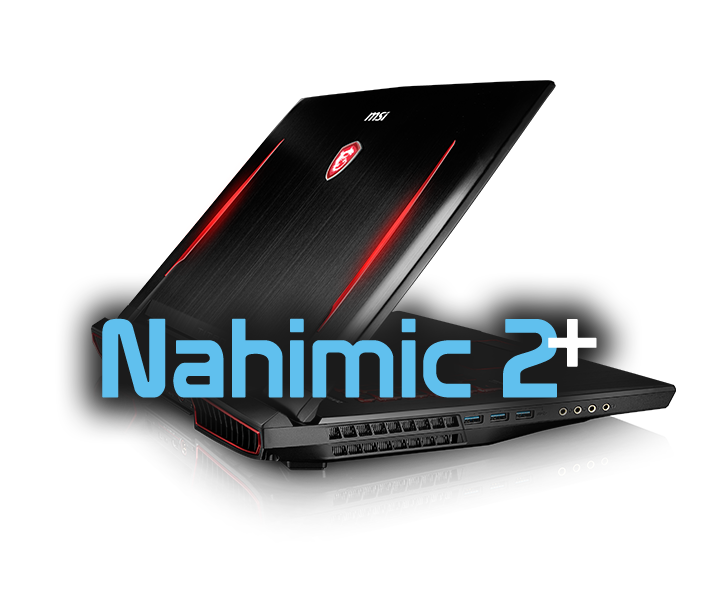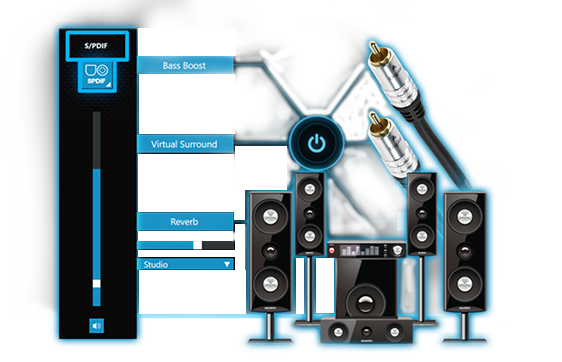 Custom profiles creation
 Application manager for better compatibility
 Custom options for sound tracker
 New devices compatibility
 Virtual surround panning selection
AUDIO BOOST
The MSI Audio Boost design enhances sound detail by 30%. The golden audio jack helps with stable sound transmission (reduced obstruction) and works in conjunction with the optimized headsets AMP (Audio Power Amplifier) design. Low noise and low distortion characteristics, benefitting headphones to reproduce each sound with greater detail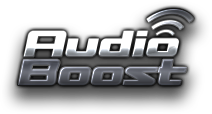 Control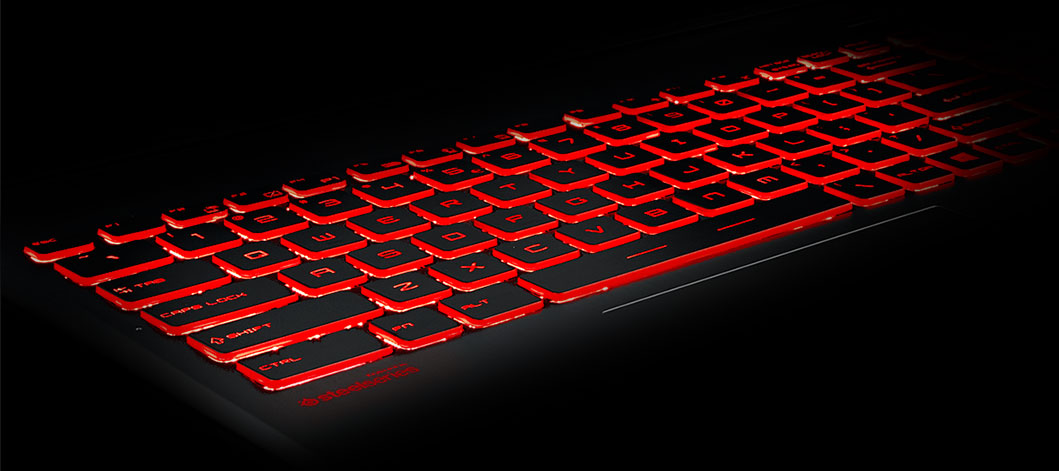 GAMING KEYBOARD BY STEELSERIES
Every detail is especially calculated and designed for professional gamers, and now it's yours. This keyboard is with pure color backlighting, ergonomically designed with 1.9mm key travel for better responsive and tactile feedback, optimum WASD zone and support of anti-ghosting for up to 45 keys. Mechanical-level Shielding solution makes the gaming notebook keyboard the most solid ever.